How do you volunteer?
If you are an experienced motorcyclist aged 25 and over, with a full clean A class motorcycle driving licence for a minimum of two years you can volunteer to join Cú Chulainn Blood Bikes.  Contact us on the telephone number or email address provided here. However, no matter how experienced a rider you maybe you will still need to take advanced bike training (ROSPA) to become a competent blood bike motorcyclist.  Volunteer applicants are also subject to vetting by An Garda Siochana.

Once you meet the required initial criteria and have made the commitment to volunteer your time, your existing motorcycling skills and you have undertaken the advanced bike training required you will then have become a very valuable asset to the CCBB in the North - East Region of Ireland.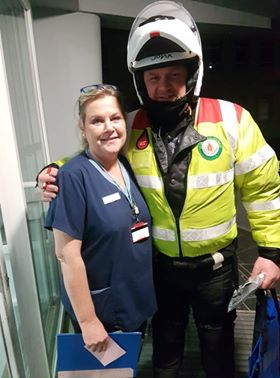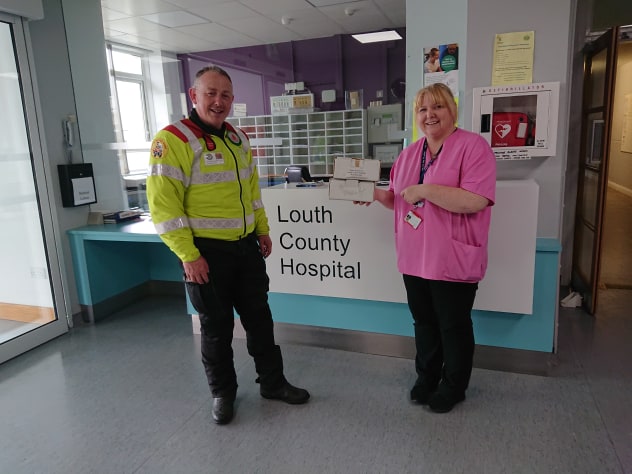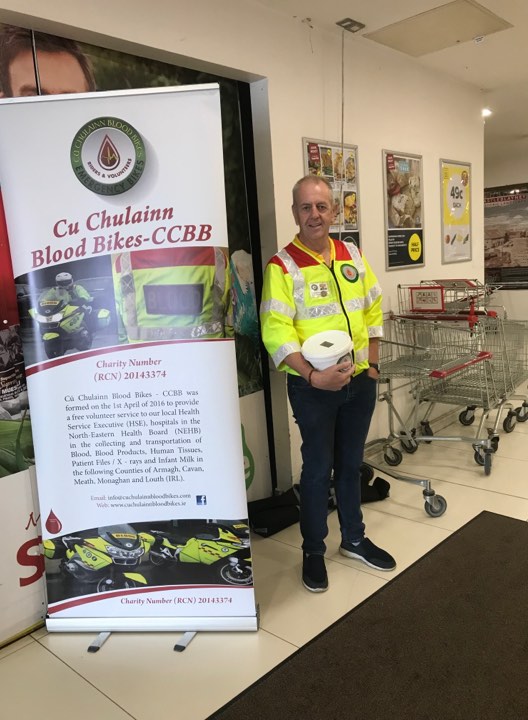 We need more than biker volunteers
Although our Volunteer Bikers are providing the actual transportation of blood and other crucial medical items there are still other critical volunteer roles to be filled here at Cú Chulainn Blood Bikes. We need volunteer Controllers to organize pick up and deliveries between hospitals and other medical establishments by taking telephone calls from hospitals and in turn contacting available volunteer Cú Chulainn motorcyclists.  We also welcome volunteer Van Drivers as these volunteers have an important role to play too. We have a specially equipped van that is in full time use carrying urgent medical deliveries between hospitals in the North-East region.

As we are a totally volunteer based 'not for profit' organization we always need Fundraisers to go out into the community we serve to raise financial support for Cú Chulainn Blood Bikes. ALL volunteer positions are of equal importance here at Cú Chulainn Blood Bikes.